Those who want to play DivX/XviD videos on Android devices. This the post you were looking for, we all know that all video and media files come in different formats. The makers have to be careful with formats so that it can be playable on different devices, that is why they use codecs like DivX, XviD, H.264 to compress such files.
But smartphones don't support such codecs, we cannot play DivX/XviD videos on smartphones particularly on Android. Moreover, our stock video players don't support codecs like DivX, XviD, and H.264. However, there are some players that will allow you to play DivX XviD videos on Android. Following is the list of all Android Video Players which will allow you to play DivX, XviD, H.264 videos on Android.
Edit Videos Like A Pro With Wondershare Video Converter Ultimate
Play DivX/XviD videos on Android device:
I have tested a number of apps and after carefully reviewing all the apps. I have selected the top 3 video players which will let you play DivX/XviD videos on Android device. So let's get going now.
VLC:
VLC is my best and first option when it comes to playing any special video format. VLC would the one which doesn't require any special codec package installation. VLC is available for free, it supports all the Android versions and all the Android Platforms.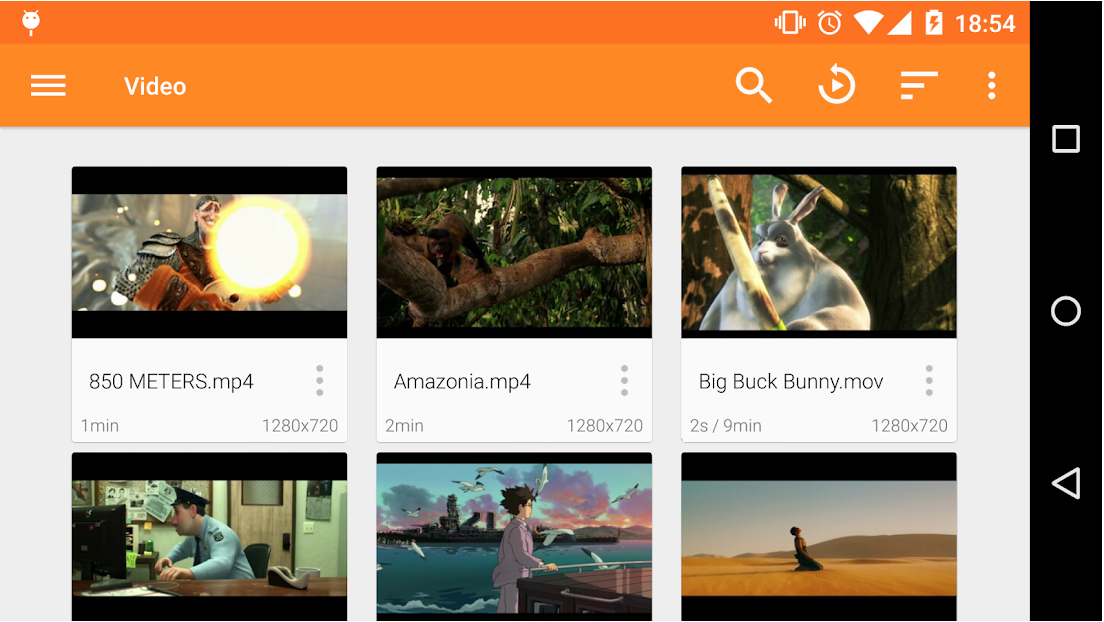 Moreover, VLC comes with built-in support for DivX and XviD compressed videos. So all you have to do open VLC on your Andorid device and select the DivX/XviD videos. It doesn't stop here, VLC provides you a variety of options, such as you can change the playback parameters, audio compression formats, codecs, etc.
MoboPlayer:
Let's get a bit technical now. MoboPlayer is my second option and this a full package. You will be surprised to know that MoboPlayer offers instant playback of any video format, that includes DivX/XviD. Not only that, it doesn't convert the video, it simply plays them. It doesn't matter which format you are playing.
MoboPlayer easily encodes and decode all the videos formats along with DivX/XviD. Moreover, this is not it for MoboPlayer, you can also stream videos for free, all you need is the feed URL of the stream. MoboPlayer is available on Google Play for free but it contains Ads, don't worry they are not annoying.
KMPlayer:
You all are well aware of KMPlayer which was available for PC and now you can download KMPlayer on your Android devices. Since I have used it on my PC and it worked flawlessly, I always recommend KMPlayer. Believe me, KMPlayer hasn't disappointed me on Android too.
You can watch videos in any format, play DivX/XviD videos on Android, it supports all the formats. Also, it allows you to encode your video at the highest quality. But there is one and the only drawback, it contains Ads and they really mess up things while you are watching videos.
Other than that, KMPlayer does a pretty good job when you want to play DivX XviD videos on your Android phones. Like all the other player KMPlayer does offer playback speed, subtitle control, audio delay, etc. Moreover, KMPlayer has one really nice feature which is called PIP ( Picture-in-picture ) nowadays.
That's all for today, I hope you will enjoy reading this article because now you have the best players to play DivX/XviD videos on Android device. Do let me know what you think.