Call of Duty Mobile is the most played game of the year. It didn't take too long for this game to break all existing records in the smartphone gaming segment. Call of Duty Mobile is probably on the way to becoming the most popular smartphone game ever developed. The craze of gamers for this game doesn't seem to be getting over anytime soon.
To keep the interest of the players alive in this game, we see something new making its way to the game almost every week. The two most important additions to this game include the new maps and the new characters. We get a new location with a new kind of gameplay every second day. Similarly, the company keeps introducing new characters every other day.
Call of Duty Mobile initially gives you two characters. As you level up, you unlock more characters. There are very limited permanent characters in this game. With new events, the game gets new limited-time characters. You can either purchase the limited-time characters or you can unlock those characters by completing the required tasks.
If you are curious about knowing what characters other than the two or three stock characters you have in this game, you will find this list useful.
I have collected all of the Call of Duty Mobile characters and listed them here. Remember that not all these characters are currently available in the game. Some of these characters are already gone while some are still redeemable.
Take a look at all Call of Duty Mobile Characters and Skins now.
Call of Duty Mobile Characters and Skins
These are all the Call of Duty Mobile Characters and Skins. Remember that COD Mobile brings characters from all of COD franchises that have released to date. You might have seen some of these characters in the original COD Mobile, COD Mobile Modern Warfare, COD Mobile Black Ops, etc.
Scout 2
Special Ops 1
Special Ops 3
Special Ops 5
Alex Mason
David Mason
Simon "Ghost" Riley
Thomas Merrick
John Price
Grigori Weaver
Ruin – Jungle
Gaz
Nomad – Garden
Elite PMC
Terrance Brooks
Outrider Skeleton
Battery Demolitions
Battery Sting
Police
Battery Torque
Prophet – High Voltage
Lev Kravchenko
Tank Dempsey
Ghost Plasma
Sergeant Kamarov
COD Mobile Characters & Skins Description
Scout 2
Scout 2 is a free character you get in the Call of Duty Mobile. Scout 2 wears a tactical gear. You will automatically unlock this character as you level up in COD Mobile.
Special Ops 1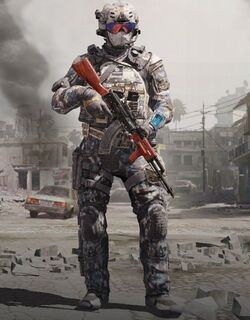 Special Ops is the very first free character that you get when you play COD Mobile for the very first time. Special Ops 1 also wears a tactical gear and uses very basic weapons. For the first few levels, you will be bound to play with Special Ops 1.
Special Ops 3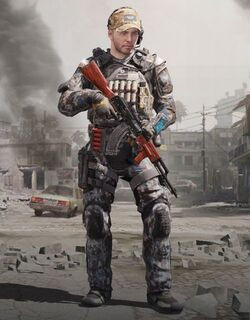 Special Ops 3 is the sniper expert in COD Mobile. This is the very first character you unlock after using the Special Ops 1 for a while. Special Ops 3 is useful for the missions where a sniper is needed.
Special Ops 5
Special Ops 5 also happens to be a permanent character in COD Mobile. You can unlock this character if you started playing COD Mobile recently and you log in for 7 days without a break. Special Ops 5's look is quite similar to Special Ops 1.
Alex Mason
Superhero of the Battle Season 2, Alex is a CIA operative. He is also a retired Marine Force Recon Captain. Mason was a part of the assassination squad carrying out missions in Vietnam, Cuba, and Laos.
David Mason
David Mason belongs to the SEAL Team Six and also happens to be Alex Mason's Son, who was a Lt. Commander. Alex Mason was one of the quickest to surpass through all ranks to oversee the J-SOC Strike.
Simon Ghost Riley
Simon Riley, better known as Ghost, is second in command of the Task Force 14.1 His iconic skull balaclava is what makes people recognize him before blinking an eye. He led the strike team to find Makarov's safe house and gained important intel.
Thomas Merrick
Thomas Merrick is the field commander in 2027. He established his reputation during the Operation Sand Viper when he defended a hospital from over 500 enemy fighters. He made this mark with only sixty operators. Thomas Merrick is known for his bravery.
John Price
John Price is a member of the British Special Forces. He also happens to be the leader of the Bravo Team and Task Force 141. John Price proved his feet when he took the arms dealer Zakhaev and his successor Makarov.
Grigori Weaver
Grigori Weaver is a limited-time character in COD Mobile. You can get this character by opening the bottle crates. Getting this character totally depends on how lucky you are.
Jungle – Ruin
Ruin – Jungle came into COD Mobile as a limited-time offer. Players could buy this character for $5 for 5 days only. This character is no longer being offered in the game at the moment. I not sure if it will ever come back.
Gaz
Gaz is another special character of COD Mobile. Players could get this character by opening the Gaz Soldier Crate. One Gaz Solider Crate costs about CP 20. You will have to unbox a few Gaz Soldier Crates before you finally win Gaz. The abilities of Gaz are good for close encounters.
Nomad – Garden
Tavo Rojas in Garden Nomad Uniform. He seeks retribution for his fallen friends, using his powers to turn the environment against his enemies. Nomad – Garden is a part of the Holiday Draw. If you are playing this game currently, you should be able to claim this character/skin before the Holiday season ends.
Elite PMC
Elite PMC is a Camo in COD Mobile. It was available for CP 1200 back in the day.
Terrance Brooks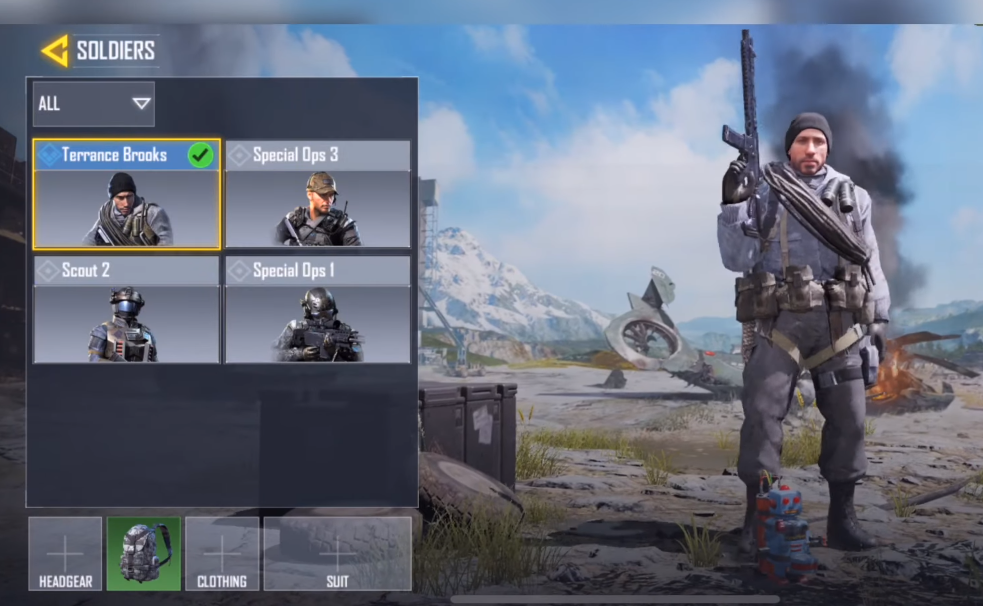 Terrance Brooks joined Call of Duty Mobile as a part of Zombies Rewards. If you are playing the Zombies mode of this game, you can likely get the Terrance Brooks character by completing the given tasks.
Outrider Skeleton
The Outrider Skeleton is a premium skin/character in Call of Duty Mobile. It came as a part of the Halloween theme.
Battery Sting
Erin Baker in Sting uniform, member of the Ranger Assesment and Selection Program. Heavily armed, she frequently operates ahead of the front line nearby traversing urban environments as she destroys HVTs with salvoes of advanced high-explosive ammunition.
The Battery Sting character was a part of the Cosmos Chance. One crate cost around CP 120. There is a number of lucky COD Mobile players who successfully won the Battery Sting character.
Battery Torque
Erin Baker dressed in Torque Uniform. Battery Torque character came as a part of the Battery Torque Black Friday theme. Players had to unbox the Battery Torque Black Friday crates to get the Battery Torque character.
Battery Demolitions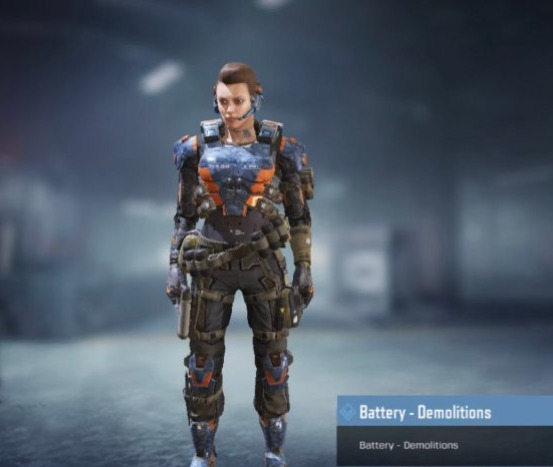 Erin Baker dressed in Demolitions uniform. This is also a special character that the players could get by opening the Battery Demolitions crates.
Police
The Police character is a part of the Battle Season 2 Crates. Like all other special characters, it will take a number of crates to finally unlock the Police Character.
Prophet – High Voltage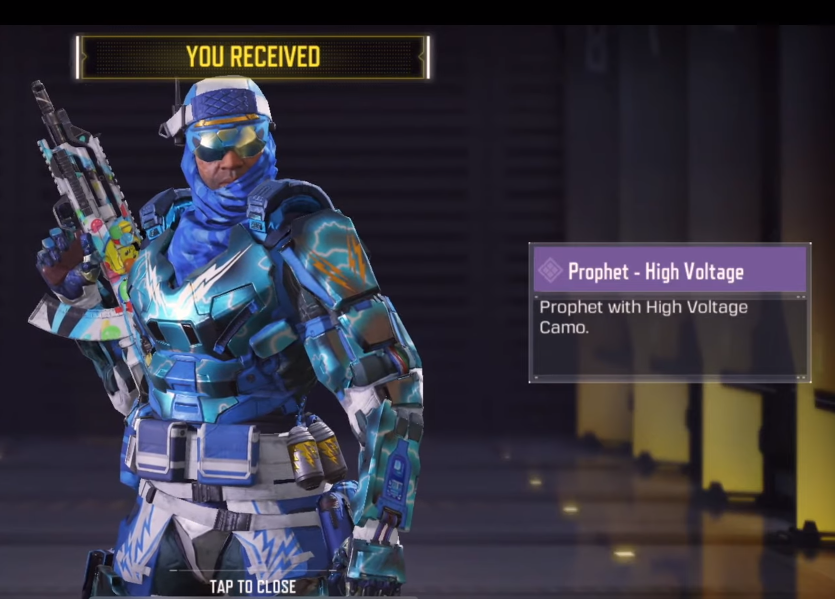 The Prophet character made its way to COD Mobile with the Prophet Soldier Crate. It can take as many as 720 CP to finally unlock the Prophet – High Voltage character. It's basically the Prophet with High Voltage Camo.
Lev Kravchenko
Lev Kravchenko is one of the rarest characters in the COD Mobile. It's also a special character that doesn't come for free.
Tank Dempsey
Tank Dempsey is also a part of the Zombies Rewards. You can get Tank Dempsey by completing the tasks given in the Zombies mode. You will have to collect a certain number of shards before you get the Tank Dempsey.
Ghost Plasma
The Ghost Plasma Skin can be unlocked by opening the Ghost – Plasma Soldier Crate. A single crate costs CP 30. You will unbox a few crates before you finally win the Ghost Plasma skin/character.
Ghost Stealth
Ghost Stealth is a premium character. You can get this by unboxing the Ghost Soldier Crate. One Soldier Crate costs CP 30. The number of crates it will take to earn the Ghost Stealth character depends on your luck.
Sergeant Kamarov
A Russian loyalist who also helped Captain Price's S.A.S squad, the Task Force 141, and the Czech Resistance. He is also there to help Alex Mason in the Battle Season 2 of the Call of Duty Mobile.
Conclusion
While trying to claim these characters, keep in mind that you can be tricked into spending a lot of CP, and CPs eventually means spending money. If a character is taking too many crates to unlock, make sure that you know if it's going to be worth it or not. These characters do not give you any extra advantage over other players, it's just that you get to play with your favorite skin. If you have any questions regarding these COD Mobile Skins/Characters, feel free to use the comment box below. I will try my best to get back to you as soon as possible.
More Call of Duty Mobile Guides: