Are you unable to get past the NAND Write while trying to flash a stock Samsung firmware via Odin? Well, you are not alone. This is the guide on how you can fix Odin stuck at NAND Write. It is extremely easy to fix NAND Write issue. Before you attempt to solve this problem, let me tell you why it happens.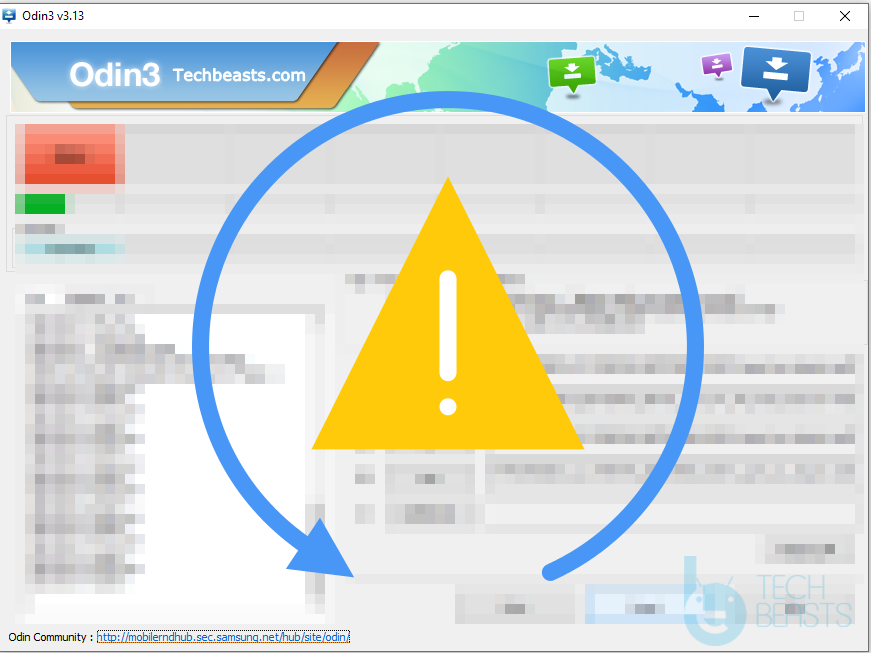 NAND Write in Odin
For the unbeknownst, NAND is the non-volatile memory that saves the data when your phone is turned off. When you attempt to install new firmware on your Samsung Galaxy phone, the very first thing the Odin does is to write the NAND. This is the most important part of the firmware flashing. If for some reason, the Odin is unable to perform a complete NAND Write cycle, it will not flash the firmware. Basically, when you are stuck at NAND Write, your phone does not even know if anything is going to happen.
Being stuck on NAND Write also means that nothing happens to the existing firmware on your phone. From this state, you can turn on your phone and it will keep functioning normally on the previously installed software.
For the firmware flashing to begin, it is very important for Odin to move ahead of the NAND Write.
If the Odin logs are stuck at NAND Write for more than a minute or two, you can assume that there is something wrong with it that needs to be fixed.
This happened to me recently when I was trying to install the Android 10 on my Galaxy S10 Plus. For over 15 minutes, my Odin was stuck at NAND Write and I ended up removing the phone without upgrading. However, later on, I was able to figure out the problem and I managed to download the Android 10.
There is not a particular reason that makes Odin3 stay at NAND Write. In fact, there is a bunch of reasons that can contribute to the situation.
Down below, I'm going to list all the solutions that will help you fix Odin stuck at NAND Write.
Fix Odin stuck at NAND Write
First of all, make sure that OEM Unlocking is enabled on your phone. If the phone is OEM locked, Odin will never be able to flash the new ROM.
Always use the original data cable to connect it to the computer for flashing.
Make sure you are using the appropriate version of Odin. The Odin has two-way compatibility. Your phone must be compatible with Odin and vice versa. My S10 Plus was stuck and NAND Write because of Odin compatibility. I was using Odin 3.10.6 to flash Android 10, while the Odin I was supposed to use was the 3.13.1. Changing to Odin 3.13.1 resolved the NAND Write issue.

So, if you are using a phone that came in 2017 or later, you must use Odin 3.13.1. For older phones, you can use the older version of Odin. Also, for Android Pie and Android 10, make sure you use the Odin 3.13.1 only.

If something is broken in the firmware file you downloaded, there is a possibility that it will be stuck on NAND Write. Always download firmware files from credible sources. I recommend all Samsung Galaxy owners to use SamFirm to download firmware.
Conclusion
By now, you should be able to smoothly install new firmware via Odin. NAND Write is very easy to fix as you might have already noted. The issue can annoy you at first, but fortunately, it's not very hard to take care of. If you have any additional questions, feel free to use the comment section below. I will try my best to get back to you as soon as possible.