While making calls on your iPhone, want to hide your caller ID? You can do that with ease, there is a built-in feature in Apple iPhones. You don't have to install any third-party app or Jailbreak your iPhone. Moreover, we have other options as well which we will discuss in this post.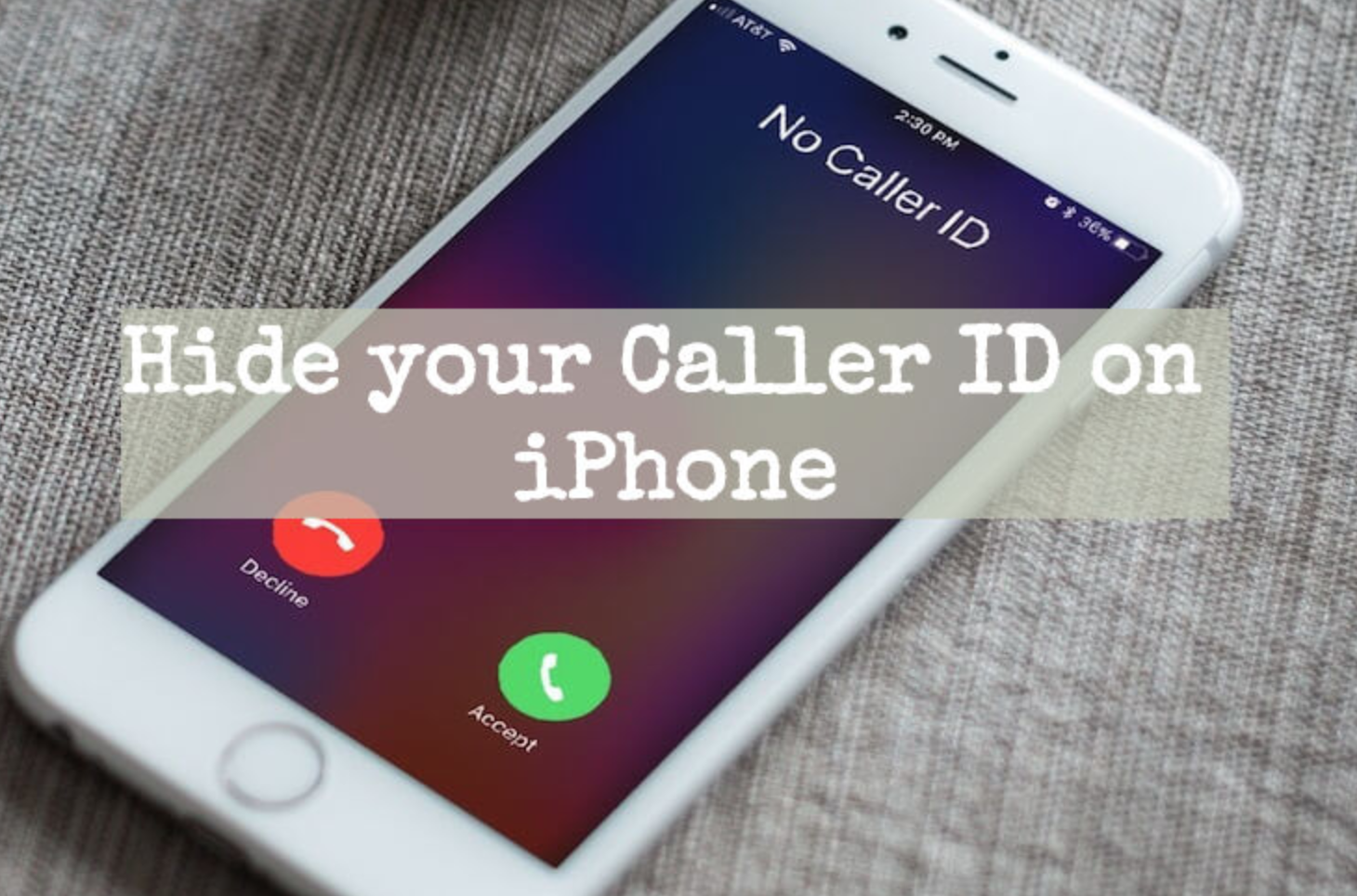 Hide your caller ID for all calls:
Let's start with the one which will be the first choice of everyone. Since we are using the built-in feature, everyone will be comfortable with it. Open Settings on your iPhone and scroll down, look for Phone. When you do find it, Tap on Phone and it will take you to the Phone settings. Here look for Show My Caller ID, when you find it, turn it off.
By doing that you have made your phone number private. Now, whenever you will call someone, instead of caller ID it will show private number.
Just a quick replay: Settings -> Phone -> Show My Caller ID -> Turn it off.
Use a caller ID block code:
As I mentioned earlier, there are options too and among them, there is one called Block code. This solution will be helpful, if you want to call a specific person and you don't want him or her to see your number. You can achieve that by using the special block code.
Let's recover deleted SMS in an iPhone
Every country has its own code for e.g in the US the code is *67 and in the European countries, the code is #31#. The caller ID block code will be different in all the countries. If you want to find your country caller ID block code. Google it, please.
Once you do, all you have to do is use the code before the number you want to call and that's it. Let me give you a proper example so you will get the idea.
Suppose you are in Europe and the code is #31#. Now open up your dialer, #31# XXXX-XXX-XX. 
This solution is best if you don't want to hide your caller ID for everyone. For those whom you don't want to show the caller ID, you can use the caller ID block code.
Connect iPhone/iPad To Samsung Smart TV [ Guide ]
Make your number private:
It is also a valid option if you choose to pay a small fee. Mostly all of the carriers provide such services, you can make your number private so that way no one will be able to know your number. But I am sure you have to pay a fee for that, you can call your carrier help center and inquire about it.
After that, you need to follow the instructions they will provide or they will tell you the whole procedure. However, I am not suggesting this method but still, it is an option if you are so keen to hide your caller ID when making a phone call on iPhone.
That will be all for today.