Updated: 8/6/2019/. Download Prince Comsy Odin for PC: Prince Comsy Odin is the modified version of the original Odin. The Comsy Odin version is modified to work better with the latest Samsung Galaxy handsets. Comsy Odin also works better with the carrier branded Snapdragon-powered Galaxy smartphones. While flashing new ROMs and trying to root your phone, you will come across the Comsy Odin.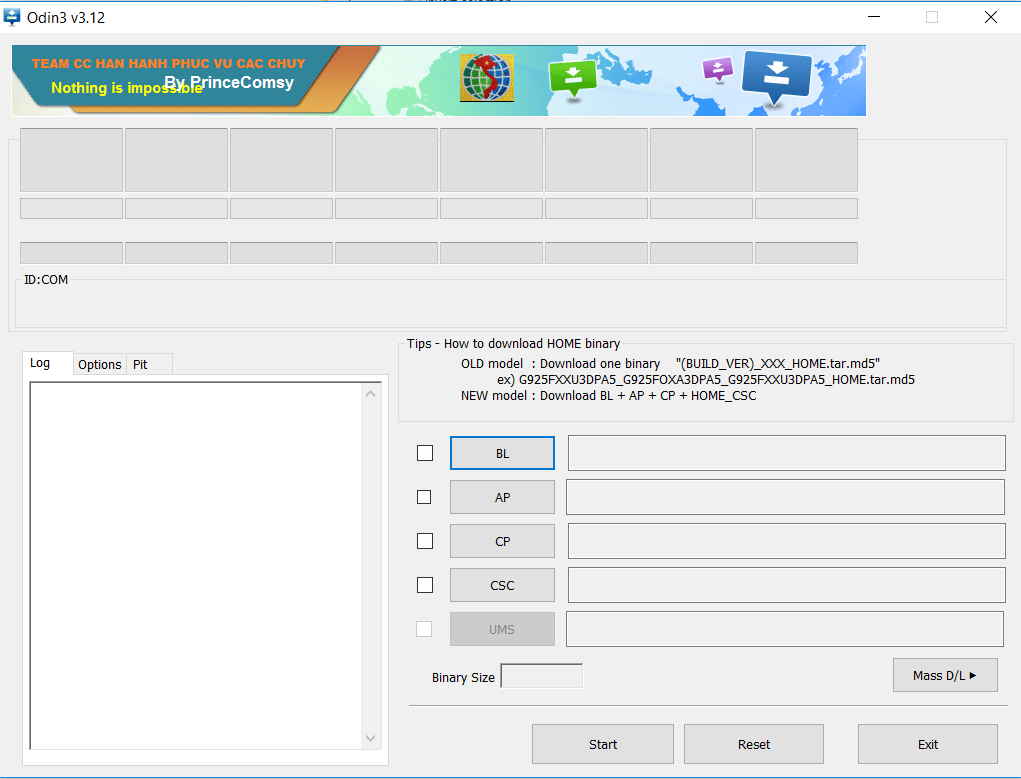 Odin Recap:
Samsung users need the Odin tool every now and then to perform various operations on their smartphone. Odin is Samsung's tool that can be used to install a new firmware, a bootloader file, a new CSC file, a new PIT file and a modem file as well. Odin's flexibility has allowed developers to make the best of this tool. Odin can be used to flash a custom recovery as well.
Chainfire's famous CF-Autoroot for the Galaxy phones used to get flashed using Odin as well. Odin is the most helpful tool if your phone is stuck in a bootloop or it's soft bricked. Odin can be used to unroot your phone and restore it back to stock as well. If your phone is rooted and it's not receiving an OTA update, the only way to update your phone may be through the Odin3 flashtool.
Odin has been around since the introduction of the very first Samsung Galaxy handset which was the Galaxy S1. We have seen numerous iterations of Odin since then. The latest version of Odin at the moment is Odin 3.12.5. Odin is updated in order to keep working with the latest Samsung Galaxy smartphones.
Prince Comsy Odin:
The Odin Comsy tool comes in handy to deal with the new smartphones most of the times. We have already posted almost all versions of Odin on our site. The only version we missed so far is the Prince Comsy Odin. Download Prince Comsy Odin for PC using the download link given below. Links to other versions of Odin are also given below.
Download Prince Comsy Odin for PC
Prince Comsy Odin – Download Link
Odin 3.12.4/3.12.5 – Download Link
Odin 3.12.3 – Download Link
All versions of Odin – Download Link
Latest Odin 3.13.1 is now available for newer Galaxy phones. Download Odin 3.13.1 for PC [Odin3 v3.13.1]