Tencent Games have launched a lite version of the PUBG Mobile. There is nothing new or nothing changed in this new version of the PUBG Mobile. The PUBG Mobile Lite is built for the less-powerful or the low-end smartphones. Since the original PUBG Mobile consumes a lot of resources, it requires a very powerful smartphone to run on. The original PUBG Mobile wasn't compatible with many mid-range and low-end smartphones. Since has already reached the peak of its popularity, Tencent Games considered launching it for the smartphones with less powerful resources. PUBG Mobile Lite has been built with Unreal Engine 4.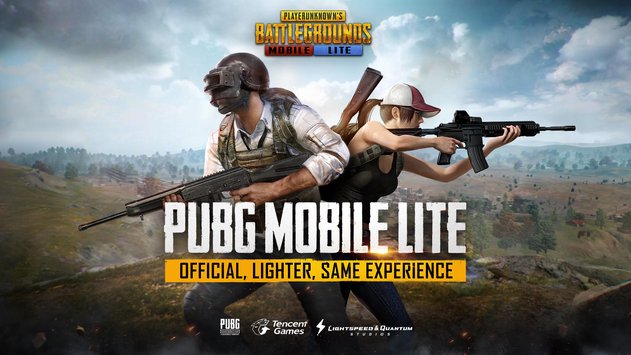 PUBG Mobile (PlayerUnknown's Battleground) is a battle arena game in which 40 players are thrown down on a 2×2 km map. Players then have to start fighting for their survival. The 40 players are the real players who are connected with the game online. All of them are here to become the last man alive. As soon as players land, they have to find a safe place where they can hide from the enemies. Players also have to start looking for the weapons that they will use for their defense. The weapons in this game are realistic. There are empty houses that you can break into in order to find the weapons and bonuses. Join hands with others in the field to make a team. Your survival depends on how strong you or your team is. PUBG Mobile has impressive console quality graphics. The game comes free for smartphones.
If your device wasn't compatible with PUBG Mobile earlier, you can try running the Lite version. The PUBG Mobile Lite has already been released on to the Google Play Store. We have also got our hands on its APK. So, if you are unable to grab this game from the Google Play Store, you can get the APK from here. Download PUBG Mobile Lite APK for Android from here and install it by following instructions given next to the APK download link.
PUBG Mobile Lite APK
PUBG Mobile Lite APK – Download
Copy the APK file to your phone.
Allow Unknown Sources on your phone from Settings > Security.
Open the APK file using file manager now.
Install PUBG Mobile Lite.
Launch the game from the app drawer. That's it.