Learn how to Use MAME on your Windows PC. MAME is the best emulator to recreate the hardware of arcade games on PC, Windows, Mac, Linux, BSD etc.
Now it may seem easy to set up MAME but trust me it's not. If you are not a Technical Pro, it will not easy for you. Moreover, After the configuration, there is so much more. What commands you have to use, in which directory you have to put game files. This is a lot of stuff to go on with, no worries. Heed the instructions below in order to learn How to use MAME on your Windows PC.
In the following guide, We'll also tell you how you can easily setup MAME. Moreover, we'll help you with all basic stuff. This will get things going for you.
Read more: How to install Andy Android Emulator on Windows 10.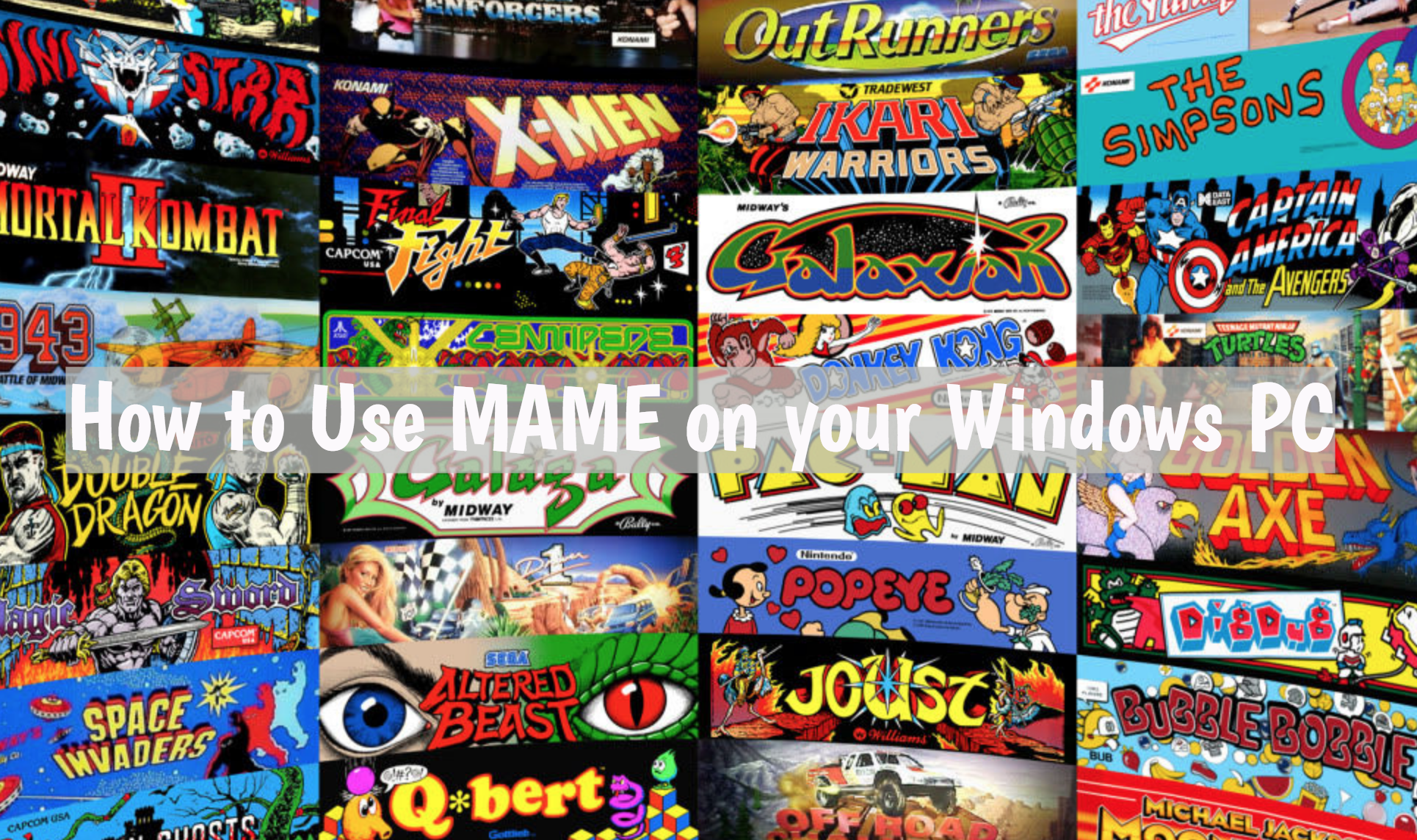 How to Use MAME on your Windows PC:
First, you need to Download MAME Binaries.
Now you have to extract the files. You can choose the directory you wish. When prompted for a directory.
Once files are extracted in your desired directory. You need to download ROMs. Good thing is that you can download ROM for almost all arcade games. I would suggest that you should use legal ROMs.
Download the ROM and don't extract it. Copy the MAME ROM ZIP file and place it in [Your directory]:\mame\roms" folder.
Click on Start -> Run -> Type CMD.
Frist, type "cd\" and press Enter. This command will take you to the root directory.
Type "cd mame". This command will take you to the MAME folder.
It's time to start MAME. Type mama ( Space ) game file name you want to use.
You can attach Joystick or game pad with MAME using the command below.
Type MAMA game name -joystick.
That's all. Your game should run. You can use the following shortcuts to get quick access. Moreover, by pressing the Tab button you can access the options.
This is how to use MAME on your Windows PC. Please do tell us how was your experience in the comment section below.
You might like: