If you want to use Airdrop on Android & Windows 10 PC. Heed the instructions below to learn how you can achieve this by just following simple steps.
Apple ecosystem is the reason why Apple users don't switch to other manufacturers. Believe it or not, you like Apple or not but what they offer in their boxed ecosystem is the very reason people pay steep prices to buy Apple products.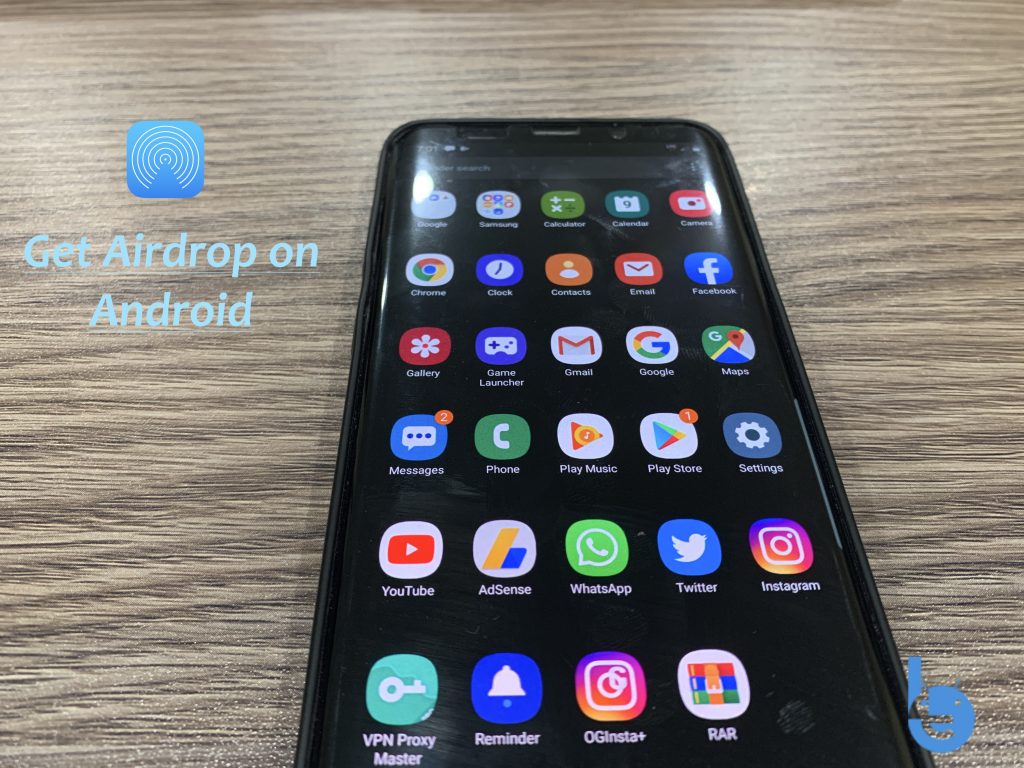 The core features provided by the Apple inc are not allowed to work outside of the Apple OS environment. But nowadays, if something is not compatible with one, you can always find an alternative to it. Just like this post, I am telling you how to get Airdrop on Android & Windows. Yes, you have read it right, Airdrop a core feature of the Apple ecosystem. Moreover, it's not available for any other devices or OS.
But there are many other options you can choose to get the same functionality as AirDrop on Android & Windows. However, you will not be able to get all features of Airdrop but you can get the universal clipboard, just like on Apple devices.
How To Transfer Large Files Between Android Devices Quickly
Since there is no direct option to download or install Airdrop on Android & Windows. We'll be using a third-party app on Windows & Android. Let's get going then.
Get Airdrop on Android & Windows:
Before we proceed, you should keep that in mind. In order to make it work, your Windows PC & your Android device must be on the same WiFi network. Otherwise, you cannot make it work.
Requirements:
Active WiFi network. [ Both devices should be on same WiFi ]
This is what you have to do:
Download the KDE Connect Nightly Build For Windows 10 (64-bit) from the link given above and Install it.
Now once the installation process is completed. Launch the KDE Connect and don't worry if no windows show up. KDE Connect is running in the background.
Click on the system tray and there you will find the KDE Connect icon. Right-click on the KDE icon and click configure.
Grab your Android device and install the KDE Connect Android app from Google Play.
Once installed, Launch the App and make sure your PC and Android device is on the same WiFi Network.
When you open the KDE app on Android, you will see your PC name on the list.
Tap on your device and on the next screen you will see " Request Pairing Button ". Tap on it to start the pairing process.
Head over to your PC now and you will see a notification pop-up of Pairing request, click on Accept.
There you go, now your Android device and Windows PC are paired. Every time your Android device and Windows PC are on the same network they will be automatically be paired.
Just to make sure you have the universal clipboard. Copy anything on your Android device and it will be synced to the clipboard on your PC. So now you can say that it is possible to get Airdrop on Android & Windows, in some ways.
Now you can say that you have the same environment as Apple users have when it comes to sharing between devices. Using KDE Connect on your Windows & Android, not only you can enjoy Clipboard sharing, but you can also send & receive all sorts of files.
However, you must be using the same WiFi network on both devices. KDE connect will be running in the background on your PC. So in some ways, you are getting Airdrop like functionality.
That's it. Please try this and let me what do you think.