Well, finally there is a proper way to restore all of the deleted files, well not all of them, but the Media files like Videos and Pictures. This type of situation arises due to a mistake, well what type of, is the real question? Now in my experience, I was trying to delete the Thumbnails, but instead of using the Gallery, I tried acting genius and used the ES File explorer and guess what, the amount was huge, instead of deleting them on-by-one, I selected all of them and press the delete button. It took a long time and I could still see the progress bar and in the end, Puff! everything just vanished, all of my beautiful pictures were gone in just one second.
Well I did panic on the spot, but since I had saved all my data on the PC, I didn't have to worry about anything. But that accident gave me an idea and I searched the web for the solution to recover all the Media on an Android device, and I found something very similar to my case, and found a very good solution.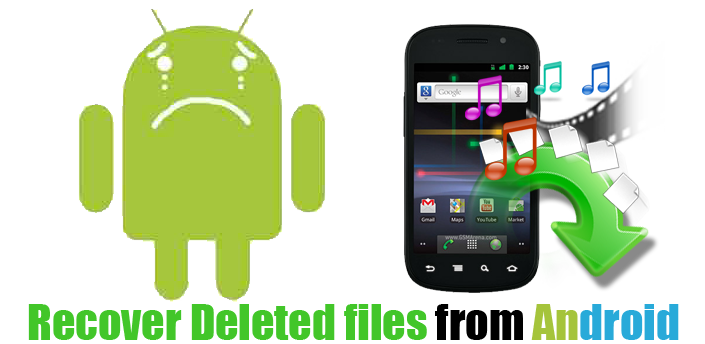 On the Google Play Store, you may found many applications, directing you to restoring your data, but only a handful of them work, and those Handful has very fewer chances to work properly. If you are lucky enough, you might able to restore using such applications. However, what I found is also available on Google Play Store, the reviews described this App as a working and it does works like a charm, I don't know whether it works for Corrupted Memory cards, but for internal storage, it is sure to work. DiskDigger is the name of the app and it is available at Google Play Store for Free, but for your convenience we are providing the Apk file and also the installation process and how to use it.
How To Install

Disk Digger

 Apk.
Pre-Requirements:
Download Disk Digger Apk: Link
Allows your device to Install from Unknown Sources. Go to Settings > Security and Tap Unknown Source.
How To Install 

Disk Digger

 On Android.
Download the Above file.
Connect your Device with PC.
Copy the Apk file to your device.
Disconnect the Device.
Install the Apk like normal file, just tap the Apk File and Confirm the installation.
While installing, if ask for any Installation Process, Choose "

Package Installer

" and if there is a Pop-Up Choose "Decline"