Surfing through the Internet is becoming a part of our everyday life. When the access to a certain type of content is restricted, it doesn't remain fun anymore. Internet is all about freedom, but this freedom comes with a lot of risks as well. While browsing websites, you have to make sure that your data is not being compromised. To deal with the restrictions and safety concerns, VPN applications are there. We are also going to talk about a VPN application today which goes by the name "Thunder VPN". In this guide, we will learn the procedure to install Thunder VPN for PC. While performing the installation of Thunder VPN for PC, we will also learn all about it.
Why do you need a VPN?
There is an array of reasons which will force you to use a VPN, but let us be precise with the help of the most important reasons.
Geo-restrictions
As the freedom of speech, freedom of expression, and the right to information are taking a toll in the world, the Governments and authorities are becoming conservative. In many countries, the Governments are trying to censor the internet. They are trying to manipulate the information that reaches out to their citizens. Many countries have put a ban on certain websites and applications so their citizens cannot access them. Some countries have even banned websites like YouTube and Facebook.
Similarly, the educational institutes and offices sometimes prefer to ban the social media websites/apps on their internet. This is done only to keep the students and employees focused on their goals.
Applications and Website owners sometimes restrict their property from loading in certain countries. This is done in order to get the audience from a specific region only or if that particular application/website is for a very limited number of users.
Safety Concerns
Those were all the loading restrictions. Let's discuss the privacy and security concerns now.
On the internet, nothing is safe. When you are using a public Wi-Fi hotspot, you are actually inviting the hackers and attackers to look into your data. While using an unsecured internet connection, it is very important to mask you geographical location and your IP address in order to keep the evils away.
While the VPN applications let bypass geographical restrictions, and also make your online identity anonymous, they also speed up your internet surfing.
Thunder VPN – It has got it all!
Thunder VPN comes from Signal Lab. It's a free application with over 5 Million downloads. Thunder VPN is popular for a few main reasons. This VPN has a large number of servers at the backend. It means that the users have a variety of countries to choose from while setting up their connection. Thunder VPN works with all the connection types including WiFi, LTE, 4GB, and 3G. It does not log your data which means all of your internet activity is going to be wiped off the moment you turn it off. There is no registration required for this application. Thunder VPN comes with a simple and straightforward UI.
Thunder VPN adds an extra layer of security to your internet connection. Your geographical location and your IP address are hidden behind a fake location and fake IP address. Anyone who wants to know your location or your IP, will not be able to see your original details. All the parties over the internet will see your fake details only. Thunder VPN encrypts your internet connection in order to secure the communication taking place over it.
Let's get back to the installation of Thunder VPN for PC. Assuming that you have a clear idea about what a VPN is and why do you need one, we can now download Thunder VPN for PC.
Thunder VPN for PC
As you all know that Thunder VPN is an Android and iOS application, so how we are exactly supposed to install it on a PC? Well, this is why we have the Android emulators. The emulators let you run all the Android applications on your computer. We will be using an Android emulator to get Thunder VPN for PC. Since the Thunder VPN comes for free, it is really easy to install on a desktop PC and Mac. All you have to do now is to follow these steps to get Thunder VPN for PC on Windows and Mac.
These are the steps to download Thunder VPN for PC on Windows 7/8/10 and MacOS/OS X.
Download and then install Nox App Player or BlueStacks 4.

If you are using MacOS or Mac OS X, get the Nox App Player. Those of you who are running Windows, they should get the BlueStacks 4 emulator. Install the emulator and then open it on your computer.

Add the Google Account to the emulator.

The BlueStacks 4 or Nox Player will now ask you to add your Google Account. You can either add your existing Google Account or create a new one.

Open Google Play Store and install "Thunder VPN".

Now open Play Store in the emulator. In the Play Store's search bar, type "Thunder VPN". As soon as you find the VPN, install it. It will now appear under the Home Screen or in the App Drawer of the BlueStacks 4/Nox App Player.

Launch Thunder VPN, connect and enjoy!

Open Thunder VPN now. Click on the connect button. Chose the location you want to go live from. Enjoy the safe and secure internet now. That's all.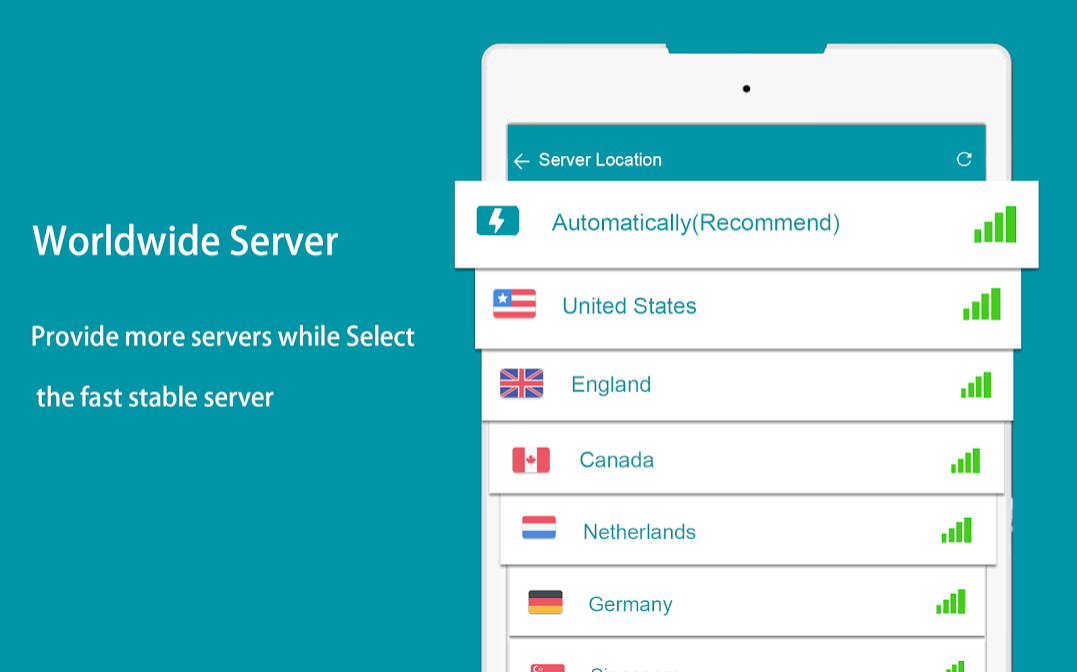 Conclusion
You have now successfully installed Thunder VPN for PC. Remember that Thunder VPN for PC will not work with your Google Chrome or Firefox browser inside your computer. In order to use the VPN, you will have to launch the browser inside the emulator. If you have any questions related to the installation of Thunder VPN for PC or the emulators mentioned above, feel free to reach out to me. I will try my best to get back to you as soon as possible.